June 30, 2020
LifeNews.com Pro-Life News Report

Tuesday, June 30, 2020

Top Stories
• Planned Parenthood Leaders Admit Under Oath to Harvesting Body Parts From Babies Born Alive
• Iowa Governor Kim Reynolds Signs Pro-Life Bill That Saves Babies From Abortion
• Florida Gov. Ron DeSantis Signs Pro-Life Bill Requiring Parental Consent on Abortion
• If They're Removing "Racist" Statues, They Should Tear Down Margaret Sanger's
More Pro-Life News
• Electing Joe Biden Would Keep Abortions Legal for Decades, Killing Millions of Babies
• Pro-Life Advocates: "We Must Re-Elect President Trump" if We Want to Save Babies From Abortion
• Planned Parenthood CEO Cheers SCOTUS Ruling Letting it Kill More Babies: "We're Celebrating"
• Facebook, Twitter and Other Social Media Trying to Censor Conservatives, Steal 2020 Election
• Scroll Down for Several More Pro-Life News Stories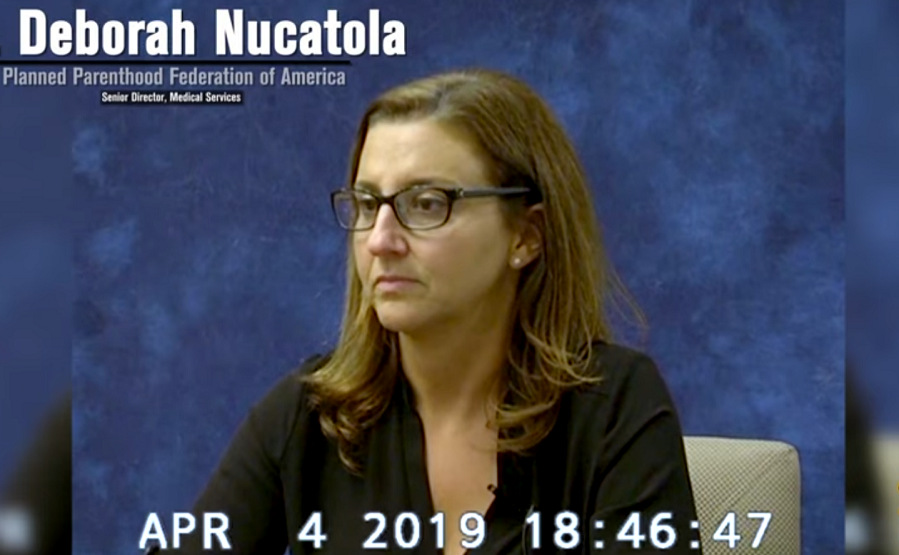 The Center for Medical Progress released horrific new video footage Tuesday showing a Planned Parenthood partner admitting that body parts were harvested from aborted babies who still had beating hearts.
Iowa Gov. Kim Reynolds signed a pro-life law Monday to give women time to reflect and consider information about their unborn babies before going through with an abortion.
A Florida bill to ensure parents are involved in their child's decision to have an abortion i snow state law, thanks to Gov. Ron DeSantis.
Margaret Sanger believed some people were "human weeds," "reckless breeders" and "morons" who never should have been born.

The U.S. Supreme Court's terrible abortion decision Monday has pro-life advocates even more motivated to defeat Joe Biden in November.
Monday's Supreme Court ruling against a pro-life Louisiana law has become a rallying cry for conservatives ahead of the 2020 election.
Does MSNBC just work for Planned Parenthood now?
After years of liberals scapegoating Russian interference for their 2016 defeat, they have turned up the heat on Big Tech to prevent that from happening again.