LifeNews.com Pro-Life News Report

Thursday, April 9, 2020

Top Stories
• Planned Parenthood Abortion Business Will Close a Dozen Clinics, Some Cities Will be Abortion Free
• Louisville Mayor Bans Churches From Holding Drive-in Easter Service, But Abortion Clinics Can Kill Babies
• Louisiana Governor is Shutting Down Abortion Clinics Disobeying Order to Stop Non-Essential Abortions
• Police Fine Church $2,500 for Holding Service With 16 People, But Abortion Clinics Can Kill Babies
More Pro-Life News
• Legislators Overturn Kansas Gov's Order Closing Churches for Easter But Letting Abortion Clinics Kill Babies
• David Benham and Christians Tell City: Let Us Pray Outside Abortion Clinic or Face a Lawsuit
• Medical Board Suspends Christian Doctor for Opposing Abortion and Population Control
• New "Point System" Would Discriminate Against Elderly and Disabled Patients, Deny Them Ventilators
• Scroll Down for Several More Pro-Life News Stories

America's biggest abortion business is giving the people of central New York an extra reason to celebrate this Easter.
Some lives are worth drastic measures to save, while others apparently are not.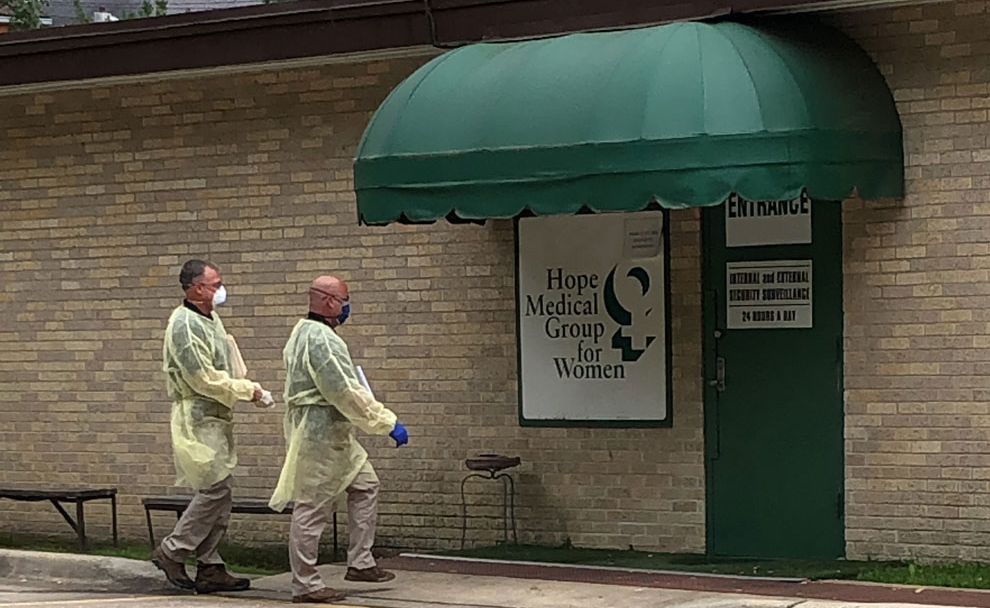 Louisiana Gov. John Bel Edwards answered pleas Thursday to close abortion facilities that still may be operating in violation of his emergency order restricting non-essential medical procedures.
Police served a summons to the pastor of Lighthouse Fellowship in Chincoteague Island for holding a church service for 16 people spaced far apart in a sanctuary that seats 293.

Kansas lawmakers took action Wednesday to stop Gov. Laura Kelly from banning church services on Easter while allowing abortion facilities to continue killing unborn babies in elective abortions.
David Benham and the eight Christians who were arrested for praying outside a local abortion clinic and helping mothers in need are not taking the abrogation of their Constitutional rights lying down.
An Australian medical board recently suspended a Christian doctor for expressing his views about abortion, population control and other issues online.
David Wenner writes that a "point system" proposed by the Pennsylvania Department of Health could leave an especially vulnerable population, people with disabilities, without the health care they need,  when it comes to life-saving treatment for COVID-19.