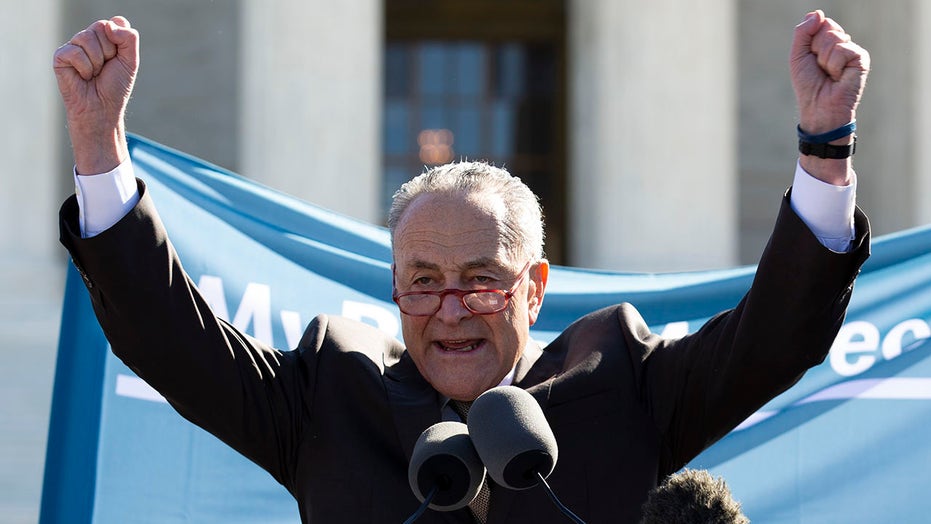 Building an Abortion-Free America
Operation Rescue Calls on Schumer to Resign, Seeks DOJ Investigation
Due to Threats on SCOTUS
PRESS RELEASE
Washington, D.C. – Yesterday, as the U.S. Supreme Court was hearing an important abortion case, June Medical Services v. Russo, Sen. Chuck Schumer (D-NY) publicly threatened Justices Neil Gorsuch and Brett Kavanaugh while speaking to a crowd of abortion supporters, as evidenced in a widely shared video clip of his remarks.
"And they're taking away fundamental rights. I want to tell you, Justice Kavanaugh and Justice Gorsuch: You have unleashed a whirlwind, and you will pay the price," Schumer shouted to the cheering crowd. "You won't know what hit you if you go forward with these awful decisions."
"As the highest ranked Democrat in the Senate, it is intolerable that Schumer would issue direct threats by name to two Supreme Court Justices if they did not vote his way on this case," said Troy Newman, President of Operation Rescue. "I call on Chuck Schumer to resign. Anyone who can make those kinds of direct and intimidating threats against the nation's highest court is not fit to serve, and probably belongs behind bars."
_____
For interview, please contact:
Troy Newman, President, Operation Rescue
316-683-6790 ext. 111
Cheryl Sullenger, Senior VP. Operation Rescue
316-516-3034
ORDER SULLENGER'S BOOK, THE TRIAL OF KERMIT GOSNELL
This new book by Cheryl Sullenger reveals the truth about the Gosnell trial and the frightening fact that Gosnell is not alone! Contains information you'll find no where else. Order now at
Amazon.com
.
______________________________
ORDER NEWMAN & SULLENGER'S BOOK, ABORTION FREE
Abortion Free by Troy Newman and Cheryl Sullenger, explains step by step how to make your community abortion free!
________________________________
About Operation Rescue®
Operation Rescue is one of the leading pro-life Christian activist organizations in the nation and has become a strong voice for the pro-life movement in America. Operation Rescue is now headquartered in a former abortion clinic that it bought and closed in 2006. From there, Operation Rescue launches its innovative new strategies across the nation, exposing and closing abortion clinics through peaceful, legal means. Its activities are on the cutting edge of the abortion issue, taking direct action to stop abortion and ultimately restore legal personhood to the pre-born in obedience to biblical mandates. Click here to support Operation Rescue.
________________________________