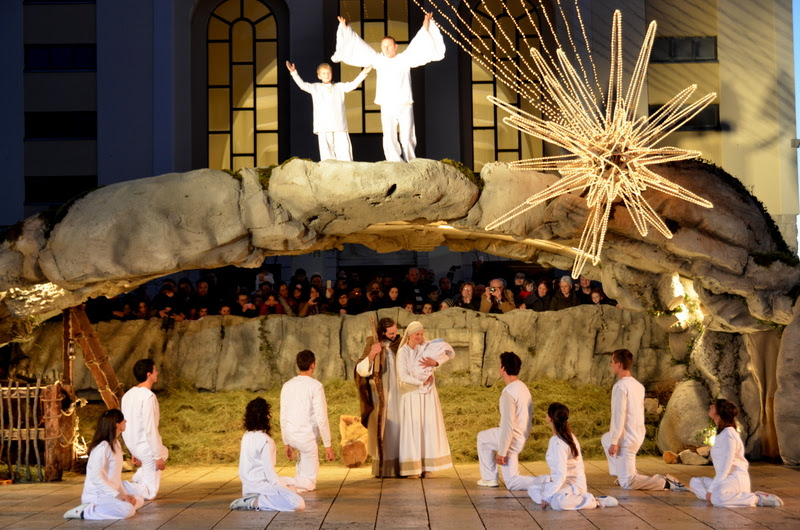 Christmas Play by the Cenacolo Community in Medjugorje!
(c) Mary TV 2013
J.M.J.
December 31, 2013
New Year's Eve
Dear Family of Mary,
"Dear children! Today I wish to call on all of you that in the New Year you live the messages which I am giving you. Dear children, you know that for your sake I have remained a long time so I might teach you how to make progress on the way of holiness. Therefore, dear children, pray without ceasing and live the messages which I am giving you for I am doing it with great love toward God and toward you. Thank you for having responded to my call." (January 1, 1987)
This is New Year's Eve! People all over the world look upon the New Year as an opportunity for a fresh start, for renewed hope, for the re-commitment to life and to love. They may not realize that they are being infused with the new life that comes from God, but He is giving it to them unawares. God always wants us to believe in the new life that is available to us. That new life comes from His great love. And it shows up on New Year's Day as the deep sense of possibility that fills us all.
Our Lady told us in the message above, that her gift to us for the New Year is her messages. She gives us these messages so that we can move forward in the journey towards holiness, towards God. Our Lady's messages are like road signs or maps that give us the possibility to find the Kingdom of God. Her messages make real the new life that we seek! They show us the way to resurrection life in Jesus!
A tradition for the New Year:
"Dear children! Also today I am with you and call all of you to complete conversion. Decide for God, little children, and you will find in God the peace your heart seeks. Imitate the lives of saints and may they be an example for you; and I will inspire you as long as the Almighty permits me to be with you. Thank you for having responded to my call." (September 25, 2006)

 
There is a wonderful Catholic tradition of picking a saint at the beginning of the New Year, to be a help and guide in that year. Many saints themselves practiced this tradition. We have a list of saints posted on our webpage if you need it, so that you can pray and randomly pick out a saint for 2014. Here is the link:  http://www.marytv.tv/saints-list
I am going to pick a saint to be our saint for the reflections this year! I can't wait to see who picks our email group! I certainly need heavenly help to continue to share Our Lady's messages!!! And it seems that we are really responding to Our Lady's message about the New Year, since we try to live her messages together through our daily reflections. May we continue to grow in the holiness and joy of Mary's messages.
God bless you today and tomorrow and every day!! May 2014 be filled with grace and new life for each of us, our families, our countries and the whole world!
In Jesus, Mary and Joseph!
Cathy Nolan
PS. Today Mary TV will stream the Nativity Play by the Cenacolo Community in Medjugorje. It will air at 7:15 pm Medjugorje Time, 1:15 pm EST! Join us at http://www.marytv.tv !!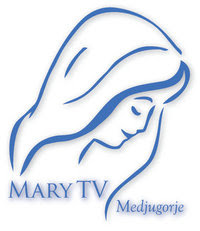 "Medjugorje is the spiritual center of the world!"
Blessed John Paul II  –
Be connected!